Lash Extension Masterclass

What are Lash Extensions?
A lash technician is specialized in providing a service for semi permanent false lashes. We are trained to apply synthetic/silk extensions to 80-100% of the natural lashes. We do so in a way that is non damaging to the natural lashes. Our goal is to enhance the natural beauty every individual holds. We create a variety of different styles to suite what our clients desire. Lash Extensions make the lash line look thicker,longer&darker.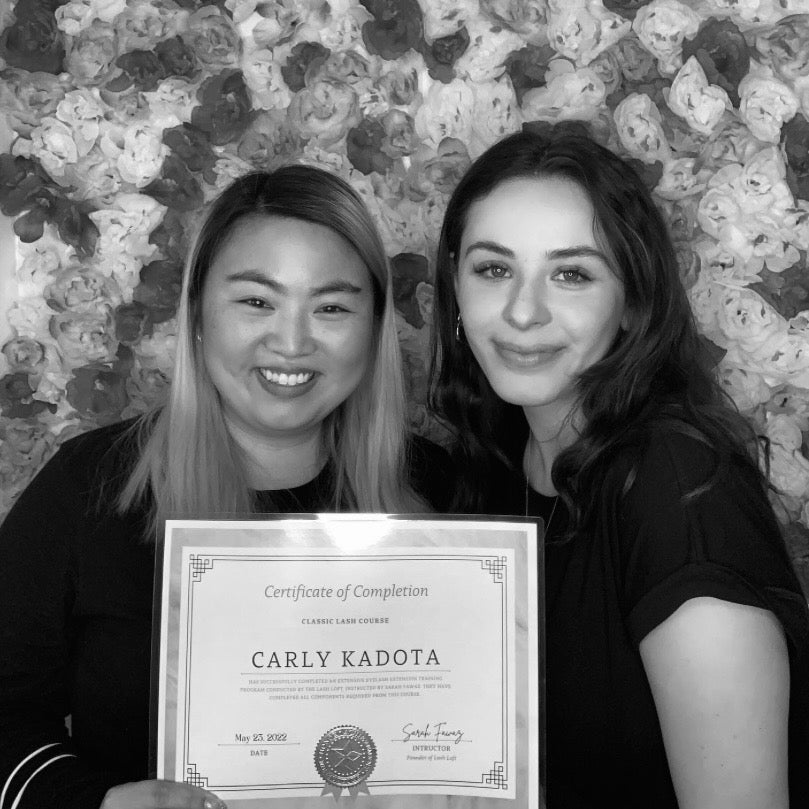 What to Expect?
Become Lash Pro by learning ALL the lash theories & techniques that classics and volume lashes withhold!
Welcome to our Lash Master Course! We will have you certified and ready to create lash sets from the classic lashes to the Russian volumes! We want you to reach your highest potential with your lash journey and we are here to support you along the way! It is our mission to spread and share the success the lash industry holds. We want to ensure our students are receiving the best quality training and gaining those additional skills that every lash artist needs! Our 2 -3 day course is a combination of extensive knowledge of theory and hands on practice! The lash industry is always growing so we want to keep you up to date with the lash trends and show you how you can achieve them! We are here for you along the ride, the Lash Loft guarantees life long support!
What does the course include?
This Masterclass includes: A fully equipped course kit valued for your first 20-50 clients, you will be given a manual, ready to go waivers and client consent forms, hands on practice, shadowing, a certification upon completion, exclusive discounts on products & Lash Loft services for life, life long support and free follow up sessions with the Lash Loft.
FREE lunch is included for in person courses!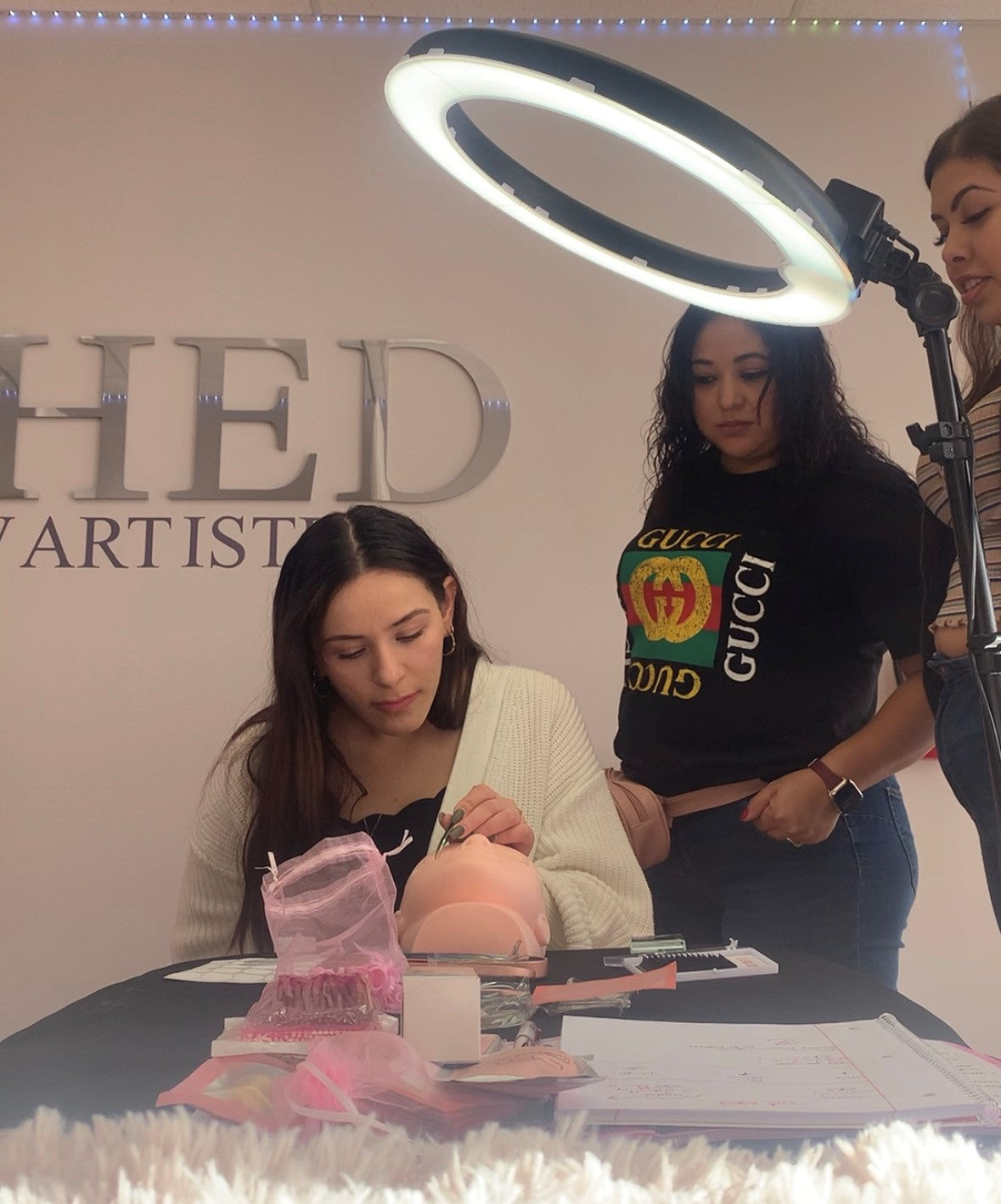 Lash Kit|$300 Value!
Lash Palette
Paper Tape
Eye Gel Pads
Bristle Lash Wands
Microswabs
Lip Wands
Glue Rings
Isolation Tweezers
Classic Tweezer
Volume Tweezers
2 Lash Trays
Nanomister
Loyalty Adhesive
Gel Remover
Masterclass Manual
Waiver Forms
Optional: Lash Bed (can be requested extre fee)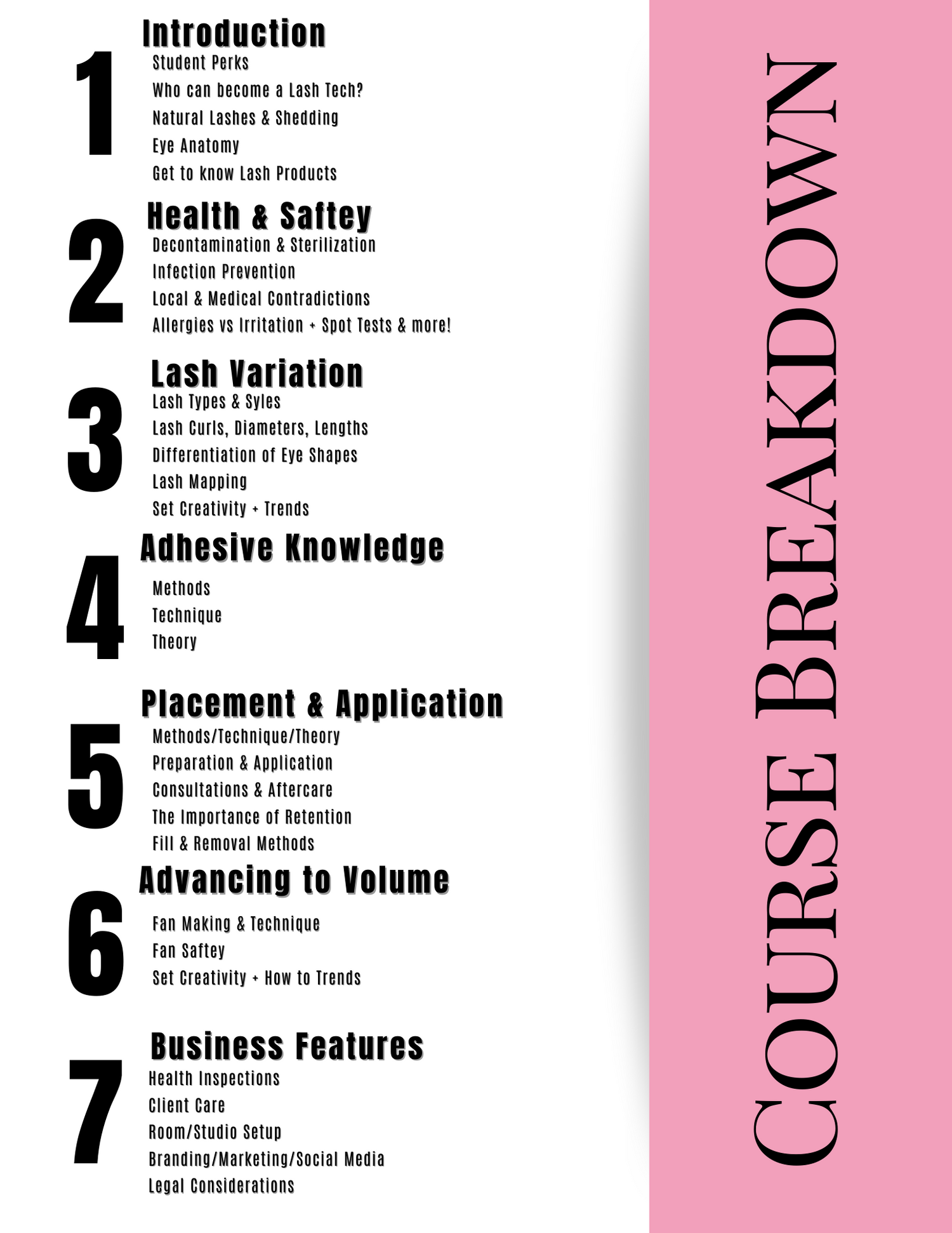 TUITION FEE
ONLINE - $700.00

Our online courses are done at your own pace, there is no deadline! Your lash kits will be mailed to you! It consists of a variety of reading, videos, quizzes, optional zoom calls and hands on practice.

IN PERSON - Group vs One/One

$1100.00 vs $1200.00

A deposit of $250 is required.

The remaining balance is due upon course date. Our two day class is fun and exciting where you can learn from our educator face to face and find a schedule that works for you!
Please fill the form below for any other inquiries;